One thing's for sure… every mom NEEDS a little "me time" and the opportunity to be as healthy as possible for her and for her family. So to kick off January, we've put together a guide that will help you feel and look your best in 2019 and beyond!
From fitness studios to trainers, healthy eating, spas, in home massages and more… we have you covered! Plus we have some EXCLUSIVE deals for Stamford Moms followers!
So, scroll through and let's cheers (with a green smoothie, of course) to making 2019 your best year yet!
At Your Best Fitness
At Your Best Fitness is an elite, seasoned fitness training team specializing in personal training and private group fitness training in the Stamford area. They accommodate fitness goals featuring Weight Loss & Conditioning, Wedding Ready, Prenatal & Postnatal, Corrective Exercise/Post Physical Therapy AND MORE!
SPECIAL OFFERS:
Book a FREE 60 minute personal training assessment with consultation at Stamford Athletic Club!
Mention Stamford Moms and receive 20% OFF your first personal training package!

BreakThru Family Fit 4 Life
BreakThru Family Fit 4 Life is the gym where EVERYONE no matter what age or ability feels comfortable. They specialize in personal training and specialty classes for both adults and kids ages 6 and up. These classes include Krav Maga, Boxing, Muay Thai, Jazzercise, Zumba, Tang So Do, Hawaiian Kenpo, Fencing, Brazilian Jui-Jitsu, Boot Camp and Ariel Fitness. They have a one of a kind Kids Fitness Circuit with 10 strength and core machines, and cardio area too,and a COMPLETE Boxing room.
Come BreakThru to a whole new you!
SPECIAL OFFER: 20% off 1 purchase of a personal training package!
Catwalk Fitness
Catwalk Fitness is a fitness studio providing a new workout experience to the Greenwich, Connecticut area. Lead by Cathy Wagner, a fitness expert with the help of the Megaformer M3, you'll find unique private and group fitness classes that push yourself in to the best shape possible. It's like high intensity Pilates but more.
SPECIAL OFFER: For new clients only, 4 classes for just $99! Call the studio to purchase, (203) 984-9484 or email
[email protected]
F45 Stamford Harbor Point
F45 offers functional, 45-minute, group circuit training workouts that are never repeated so you'll never get bored! The high-intensity workouts are led by highly motivational F45 Trainers, and with guidance of industry-leading technology in studio, so trainers are able to focus on YOU during the workout; giving you that personal training experience within a team setting. F45 workouts are designed to make you look, move, and perform better in all aspects of your life. Just show up ready to work!
SPECIAL OFFER: 10% off membership when you mention Stamford Moms!
FIT4MOM
FIT4MOM is the nation's leading prenatal and postnatal fitness program, providing fitness classes and a network of moms to support every stage of motherhood. From pregnancy, through postpartum and beyond, our fitness and wellness programs help make moms strong in body, mind, and spirit.
SPECIAL OFFER: Use code STAMFORDMOMS for 20% off!
Myx Fitness
Myx Fitness combines the perfect balance needed to restore your mind and body and energize the soul. Each workout combines cardio, strength and active release phases into single, efficient, complete workout routines. Order the Myx indoor exercise studio for your home or head to a class at their studio in Greenwich!
USE CODE: TLMN2018 for a complimentary in-studio class!
Organic Fitness
Organic Fitness isn't a typical gym, they've created a system to help you work on your daily practices to take ownership of your habits and make small changes that will have a massive impact of your fitness, health, and self-confidence. Because it's not about willpower, it's about support. They also have a pre and post natal certified trainer!
SPECIAL OFFER: 2 Week Jumpstart program for Free ($97 value) to celebrate the New Year and kick off 2019 with a bang! Apply here!
Orangetheory Fitness Stamford
Have you tried a gym or fitness routine that just felt like a dead end – no guidance, no inspiration, and no results? It's not you, it's your workout. You can reach your goals to become a fitter, stronger, better you!
Orangetheory
is a science-backed, technology-tracked, coach-inspired group workout designed to produce results from inside out, making it simple to push yourself. MORE results. MORE confidence. MORE Life. You shouldn't live to exercise. You should exercise to live!
Special Offer: The first 25 Stamford Moms to sign up will receive the LOWEST membership rate ever offered and a FREE core heart rate monitor! Mention Stamford Moms when speaking to the staff. All founding members receive two VIP weeks of access to the studio BEFORE they open to the public!
Pilates By Carly
With
Pilates by Carly
, indulge in some much needed "ME time" so you can excel at "MOM time"! Quiet your mind while strengthening, lengthening & toning your body with personally tailored Pilates Reformer training designed to meet your specific needs.
SPECIAL OFFER: Mention Stamford Moms for 10% off a 5 or 10 pack!
The Training Floor
The Training Floor brings back the one-on-one service that is often overlooked in a larger gym. They are committed to tending to your personal needs. They also pride themselves on customer service and friendly environment for all fitness levels.
SPECIAL OFFER: Call to ask about their 6 week special on UNLIMITED classes!
Title Boxing Club Stamford
Title Boxing Club Stamford is the best and only authentic, full-body boxing inspired workout that changes your body, clears your mind and completely engages your spirit.
SPECIAL OFFER: Stamford Moms can sign up to activate 3 days of FREE unlimited workouts!
Work It With Lauren Seib
It's time to [finally!] shape your best self. Yes, seriously! Meet Lauren Seib – a fitness instructor, certified personal trainer, pug mom and kombucha-drinking/guac-loving foodie. Her nourishing, wholesome approach to wellness has transformed not only her life, but countless others. Her goal: To spark an empowering revolution of strength, balance and body love – free from frustration. You are limitless! So be bold, train smarter and get conFITent!
USE CODE: HOLIDAYS for $20 off of your first package.
Vega Aerial Fitness
Change the way you train your body + mind + soul! Aerial Fitness Fusion is a total body workout that will allow you to develop core strength, back + upper body strength while toning your entire body in record time! You will use an aerial fabric hammock suspended from the ceiling or an aerial portable rig 2 to 3 feet off ground to support the body for deep stretching, playfully explore fluid movements, gain balance, coordination, and strength. 
JANUARY PROMOS:
Kinney Lane 
Kinney Lane provides a newer, healthier approach to prepared foods. Their service is designed to provide seamless meal solutions that are healthy, delicious and ready to heat and eat – no cooking required. Kinney Lane's mission is to keep you healthy and give you back the time that you spend on meal prep, shopping and cooking. Ingredients are organic and sourced responsibly – with nutrition in mind.
USE CODE: STAMFORDMOMS for 15% your first order!
NutriGreene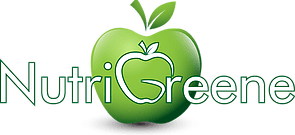 NutriGreene are Registered Dietitians and Certified Dietitian-Nutritionists that are in-network with multiply insurance companies. They work with patients of all ages on creating realistic, personalized meal plans to help you reach your nutrition goals.
SPECIAL OFFER: 15% off your initial appointment and first follow up session through January if you mention STAMFORD MOMS! This discount is only valid for individuals whose insurance do not cover the session, and you will be paying privately.
OXTOX
Georgie McNiff
has been working in the health and weight loss field for almost 10 years! Last year, she started OxTox.com to help clients across the country improve their focus on health! Many of us are already healthy, yet we can still feel heavy, low energy &have difficulty losing weight. OxTox programs are designed to address this!
OxTox.com
offers 7-28 Day Health Jumpstarts for those interested in improving health, cleansing and achieving weight loss! Our programs include everything you need for a successful reset. Shakes, supplements, a program guide and shopping list yield a seamless experience.
SPECIAL OFFER: Use code StamfordMoms for 10% off!
Sakara
The Sakara Life organic meal delivery program is based on a whole-food, plant-rich diet that includes fresh, nutrient-dense, and delicious ingredients. The plan includes: Clean, organic, ready-to-eat meals, delivered to your door – Breakfast, lunch, and dinner, daily Detox Teas to support digestion, functional supplements to maximize your results, guidance & support from Certified Health Coaches.
USE CODE: REF_STAMFORD15 for 15% off your first meal program!
Vital Proteins
Vital Proteins' products are natural sources of essential proteins, sourced from pasture-raised cows in Brazil and New Zealand and wild-caught fish in Hawaii. Why go so many extra miles for these sources? Because there's nothing more important than health, and they believe the body needs & deserves high-quality building blocks for life's adventures.
FREE shipping on all US orders. 20% off your first subscription!
Center for Vein Restoration
The mission of Center for Vein Restoration is to improve lives in the communities they serve by providing state-of-the-art vascular care in a compassionate and affordable manner.
STAMFORD
1290 Summer Street, Suite 2100
NORWALK
40 Cross Street, Suite 320
Greenwich Medical Spa
Greenwich Medical Spa is in the top 1% of BOTOX and Juvederm facilities, #1 CoolSculpting Provider in Connecticut, and 1 of top 5 Ultherapy Providers in the nation.
SPECIAL OFFER: Package cost is $2,999 for 4 treatments and includes 2 complimentary maintenance treatments. 
LEC Massage & Wellness
LEC Massage & Wellness offers IN HOME massage to busy moms (and dads!) who can't always find the time to get to a spa. What better way to relax than in the comfort of your own home?! Buy a massage package to kick of 2019!
SPECIAL OFFER: 10% off ALL massage packages until 1/31!
ONS
ONS has been the area's leading specialty orthopedic and spine practice for more than 20 years.  Same day appointments, walk-in hours evenings and Saturday. ONS is in network with all major insurances.
Remedy Bodyworks
TURN BACK THE CLOCK! Remedy Bodyworks is a beautiful recovery space in Stamford's Harbor Point area providing holistic therapies and healing. All remedy therapies support natural regeneration and help you recover and repair quickly from the every day stresses of exercise and life. remedy's therapies include Cryotherapy, Full Spectrum Infrared Saunas, RedLight, Cryoskin Slimming & Toning, IV Nutrition Therapy.  Every visit will leave you feeling and looking renewed and recharged.
JANUARY SPECIALS:
4 Cryoskin x 4 Infrared Sauna package $999
Remedy 10 Pack membership $250. Includes Cryo, Local Cryo, Infrared Sauna, Red Light
Remedy 5 Pack membership $150 Includes Cryo, Local Cryo, Infrared Sauna, Red Light
Spavia
Spavia is your spa, where you select the treatments that best suit you. Therapists and estheticians will care and deliver results to you in the most personalized, professional manner possible. Enjoy the spa amenities before and after your treatment, unwind in the Spavia retreat room with your spa robe, spa sandals and a warm aromatherapy neck pillow for a relaxing experience.
Kali
Kali, the organic "period box" subscription service aiming to revolutionize the industry with its all-natural products, beautiful packaging and convenient delivery options.
SPECIAL OFFER: Use code 5OFF to get $5 off your order!
Peach

Peach has clothes that will get you excited about going to the gym… and that you'll be happy to wear while running errands, too!
SPECIAL OFFER: Take an additional 50% off all items on sale, now through 1/3!