When it comes to birthday party planning for your kids… things certainly can get very stressful for mom, very quickly! Not to mention confusing! So, we're helping to simplify planning with the Stamford Moms Birthday Party Guide! Scroll down to find options broken up into the following categories: venues, decor, sweet treats, catering, entertainment and party rentals to create the perfect party for toddlers, teens and everyone in between. 
If you're looking for some great gift ideas, check the Stamford Moms & Camp by Mama Gift Guide for Kids!
Happy party planning!
45 Harbor Drive, Stamford
(203) 580-9963
Looking for a unique and exciting way to celebrate your family's next birthday? Have a rock climbing party at BETA Climbing + Fitness! Their team of fun and energetic staff will help your guests scale the walls and then unwind in our party area with food and drink. Make it a birthday to remember with BETA!   Pricing & package options available here!
600 West Avenue, Stamford
(203) 323-7223
Kids love going fast, and RPM Raceway is the perfect birthday party venue. Parents, take a back seat, and let them take the wheel for your next child's birthday party. Need catering? They can handle it. Cake? That too. Trophies? Got 'em. Book with RPM Raceway and make it a party to remember. Want more information? 
Email [email protected] and book your party today!
72 Camp Avenue, Stamford
(203) 309-6231
Introducing #PlaySmarter Parties! Do you have a young person who loves to move? Upper Deck Fitness is here to help you celebrate their big day in a fun, energetic atmosphere that puts the emphasis on sweat and not sugar! For more information on scheduling a complimentary party consult, contact [email protected].
The Coalhouse Pizza Truck will bring the party to you! Signature Coalhouse pizzas, salads, wings & more! The full catering menu is available in addition to what they can prepare onsite with the food truck. Weddings, graduations, family reunions, corporate events – they can do it all! In addition, they are a fully licensed caterer and are able to serve your choice of craft beers, wine and spirits during your event!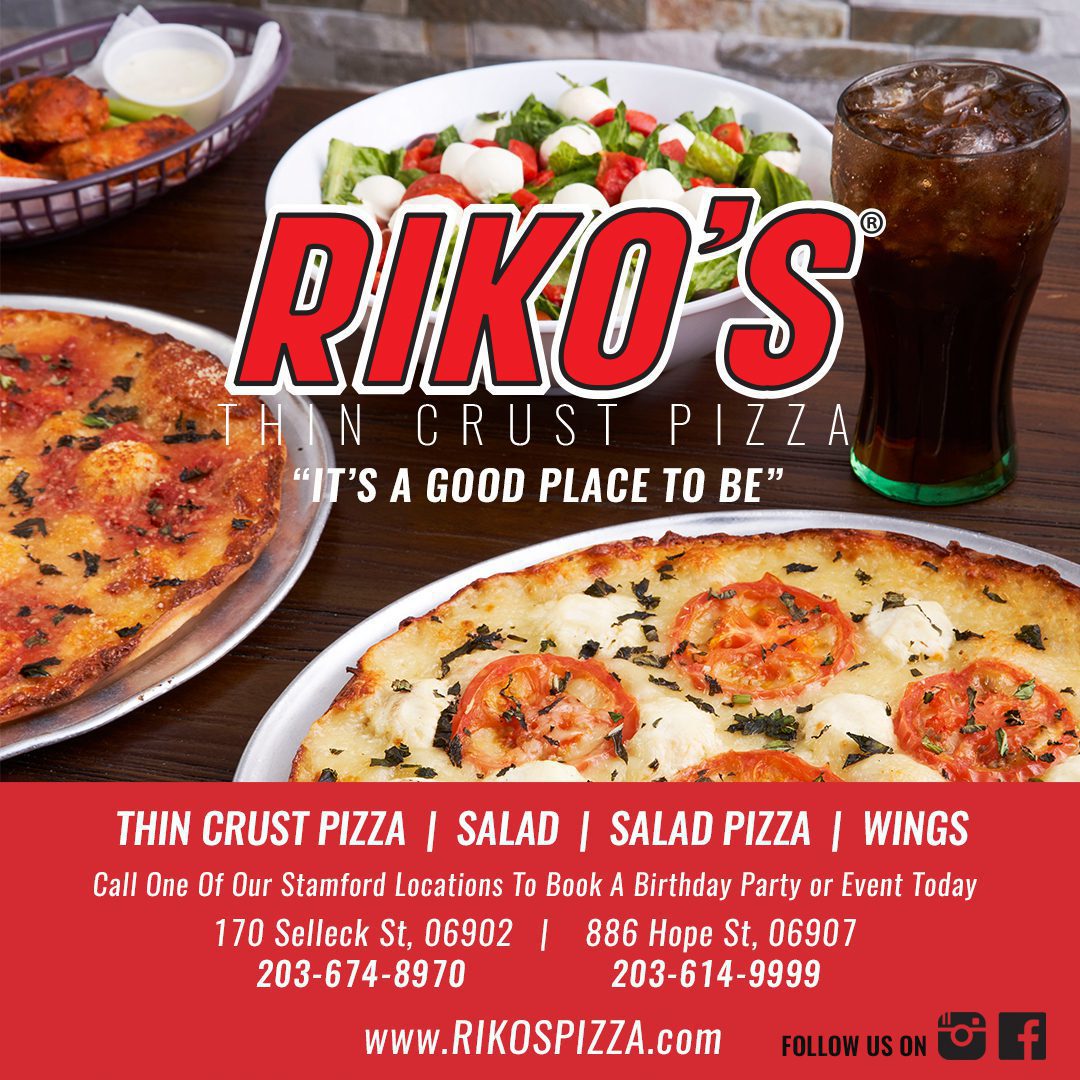 (203) 674-8970
(203) 614-9999
Order from Riko's Pizza for your next party and choose from a delicious selection of thin crust pizza, salad, wings and salad pizza!
At Seaside Sliders, each delectable little bun is host to a little burger patty, made of all natural grass fed beef. They've also got pulled pork, chicken, lobster, Copp's Island Oysters and miniature meatball subs on this roster of original recipe sliders. Seaside Sliders offers small bites, too including caprese skewers, bruschetta, and shrimp & mango ceviche, just to name a few. They can customize the menu to fit you & your guests' needs!
Critter Caravan
(203) 333-5689
Traveling mammal and reptile presentations
Faces By Wells
(203) 984-8212
Face painting, magic, clowns, crafts, candy buffets, henna, fortune telling & more
Face Painter Funela
(203) 964-7449
Face painting and balloon twisting
Farm to You Revue
(352) 512-8284
(845) 518-1239
[email protected]
Petting farm, reptiles and pony rides
FUNBUS
(203) 274-7649
[email protected]
Equipped with a tumbling wedge, slides, the newly installed Zip-Line, a vaulting mat, parallel bar, basketball net, trampoline, giant donut, rock wall, balance beam, monkey bars, a punching bag and swinging apparatuses!
James Daniel Entertainment
125 Bedford Street
(203) 969-2400
lighting, photo booths, casino, lighting, furniture, children's entertainment
Kids on the Moon
(203) 261-2023
bounce houses, slides, dunk tanks, etc.
Kid Characters for Parties
Character costumes & face painting
Mirella's Art
Genesis Marquez
(475) 205-2567
Face painting
Mr. Bungles
(203) 846-2000
Bubble parties, Santa visits, princess parties, costumes, juggling, games, guitar, balloons, magic
Music Together
Chelsea Piers & The JCC
(203) 256-1656
My Balloon Guy
[email protected]
Balloon animals, bubble show, face painting
Jay and Ray
(203) 614-9707
Runabout Farm
(203) 223-1212
Pony rides & petting zoo
Songs for Seeds
914.494.0439
[email protected]
Cove Tent Company
203-329-3636
64 Research Drive
tents, dance floors, table, chairs, dinnerware, flatware, glassware & linens
Peter's Party Fixins
47 Irving Avenue
(203) 359-3922
linens, decorations, bar equipment, chairs, coatracks, stemware, glassware, tents, tables & dinnerware
Photo Booth Rental by ISH Events
Unit 27, 36 Cerretta Street
(888) 340-9190
Rayvan Tent & Equipment
785 High Ridge Road
(203) 489-6687
tents, tables, chairs, flooring & lighting
Stamford Tent & Event Service
84 Lenox Avenue
(203) 324-6222