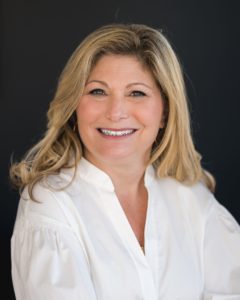 How many kids do you have and what are their ages?
Austin 18 and Dylan. They are not twins. They are 11 months apart. They are the same age for this one month!
What do you love about living in Stamford?
I love all that Stamford has to offer. We have lived here for 20 years. I love that there is local theatre, restaurants and stores owned by small business owners. My kids grew up going to The Stamford Nature Center with their grandmas for their special date with them. Stamford has places which are unique to Stamford. My boys also grew up being part of local sports hockey, baseball and soccer which helped us become part of the community. I love that Stamford is a city but through all the activities that I mentioned it feels more to me like a small town.
What's your favorite restaurant and/or place to shop in Stamford?
Columbus Park is my favorite restaurant in Stamford which is owned by a local family, The Marchettis. I like to shop for seafood at The New Wave Seafood which is a local fish market. The best desert comes from DiMare Pastry. The cannoli dip is to die for!
Tell us about your career.
My career is very exciting to me. I was recently looking for a new career due to a shift in my current business Chocolate Works of Darien. My husband and I ran this small mom and pop business together for the last 5 years. I loved getting to know my customers and working with them to make them and their families happy with our products and parties. I decided to start selling real estate because of how passionate I am about helping people. I am thrilled to show people what I love about Stamford after living here for 20 years and raising my family here.
Why did you decide to join The Staci Zampa Team?
I decided to join the Staci Zampa Team because I hold the same values as Staci. We care about the community we live in. We want to help people enjoy all of the wonderful aspects that Stamford has to offer people moving into the community.
What do you love about real estate?
I love that I can help people to find the perfect home that fits their needs. I can also help people to sell their home when they are ready to move to their next chapter in their life.
What's the most interesting thing about real estate in this area right now?
Right now people are moving to Stamford from different areas which continues to make Stamford such a fabulous diverse community of people.
How do you juggle work and mommyhood?
Great question. I have found that I try to stay present in the moment when I am with my kids. I try to block out whatever we are doing together to not be working at that. Life is always a balancing act. I just always make sure my kids know how much they mean to me and that I will always be here for them no matter what happens in life.
What's the best piece of advice you've gotten from another mom?
To be yourself, be vulnerable and let people into your world. Do not be afraid to share what is going on in your life and ask questions. People really do want to hear what you have to say and help you and your family in life.