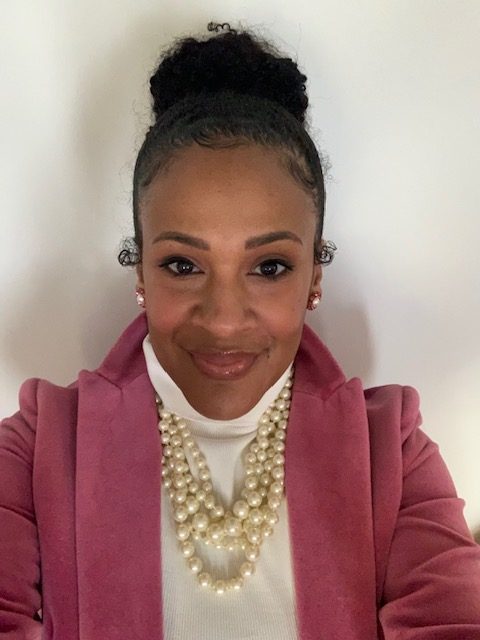 How many kids do you each have and what are their ages?
We have one daughter, Taylor who is 7 years old and is in first grade.
What are your favorite family activities in Stamford?
When we first moved to Stamford, we lived downtown. We would walk to Lorca for coffee and cocoa. Before Lorca expanded, we would walk to the park if there weren't any seats indoors. There is nothing like good coffee, cocoa and conversation. When we moved to North Stamford, we missed Lorca so much. We ended up going there together on the weekends.
My daughter really enjoys the Stamford Nature Center.  She counts the otters, cows, horses, pigs and alpacas to make sure they are all there. She loves the cow with the cool hair. You know him when you see him. Her favorite animal is Wallace the tortoise. Sometimes they let him out of the enclosure so he could walk around the room. Taylor loves imitating his slow walk.
We  like walking around  Harbor Point and looking at the boats and going to the trail across from Scofield Magnet School. People paint rocks and place them along the trail. It's really cool and really uplifting. We even painted and placed a few out there ourselves!
Why did you decide to raise your family in Stamford?
I was born and raised in Connecticut. My husband is from Long Island, NY. When we had our daughter we knew that we wanted her to have a upbringing similar to our own. I needed to be close to New York for work.  Stamford was our first choice because of the diversity, family feel and the proximity to the city.
Tell us about Pink Chawkulit.
Pink Chawkulit is a nail polish brand that I started with my daughter during the pandemic. We have 17 shades of pink and neutral tones, hence the name Pink Chawkulit. We are cruelty-free, vegan, non-toxic and made in the USA. Each bottle is individually infused with argan oil to hydrate, restore, protect and nourish your nails. It's literally LOVE at first swipe.
How did you come up with the idea for your business?
Due to the pandemic, I was working from home and my daughter was struggling with distance learning.   The teachers were fantastic, but my daughter was thriving in kindergarten and I was seeing that she was regressing. Her screen time was up and this was causing her concentration and focus to suffer. I was trying several things to get her away from the screen but nothing held her attention for long enough.
We always went to Luxe Nails on High Ridge together for manis and the nails salons were closed. Taylor wanted her nails done so I went online to buy some polish and saw that many of them contained toxic chemicals and were not made in the USA. I also felt that nail polish should be nourishing. I was growing out a powder manicure and my nails needed some TLC.
I told Taylor about the problem that I was having finding a nail polish for us and she said, 'Lets make our own". This was just the type of long term attention grabbing project that I needed to get my daughter away from the screen. So we started researching and…. here we are now with Pink Chawkulit!
What do you love about your business?
I love that this is something that my daughter and I are doing together in an area that we are genuinely passionate about.
The nail polish/nail art community is SO AWESOME. I have met some great people that have really championed our brand because they loved the formula and colors. I love that the brand is so US!
Taylor's favorite color is pink, and I literally wore the same shade of soft pink  in my dip powder manicure for years, until I started this line. Now I wear every shade of Pink Chawkulit.
I love that my daughter does inventory and this has really helped with her math. There are certain concepts about business, responsibility and work ethic that she is being exposed to at a young age that will really shape her future. We will keep learning and building this brand together. As Taylor get's older, she will take on more responsibility. We can grow this and then I can pass the torch to her. I cannot pass down my career in corporate America to my child, but we can build Pink Chawkulit together. When she is ready, she can take the reins.
What kind of example are you hoping starting your own business sets for your daughter?
She is seeing firsthand that she can accomplish anything that she sets her mind to if she is willing to put in the work. A plan without any action is a dream. There is nothing wrong with dreaming.  If you want to turn those dreams into reality you have to PUT IN THE WORK! I never want my daughter to expect anyone to hand anything to her. I want her to get out there and get it herself. I want her to be able to create opportunities for herself and ultimately others.
How do you juggle work and mommyhood?
Any mom who has a solid answer for this needs to contact me, immediately! Drop me a note, send a pigeon or a smoke signal. I am just doing the best I can.
What is the best piece of advice you've gotten from another mom?
My good friend Meaghan Murphy is Editor-in Chief at Women's Day Magazine. She has a book coming out on February 23 titled "Your Fully Charged Life." A Radically Simple Approach to having Endless Energy and Filling Every day with YAY.  I literally find a YAY in my day….everyday. I find beauty and gratitude on my worst days and acknowledge it with a YAY! It is literally my favorite word.