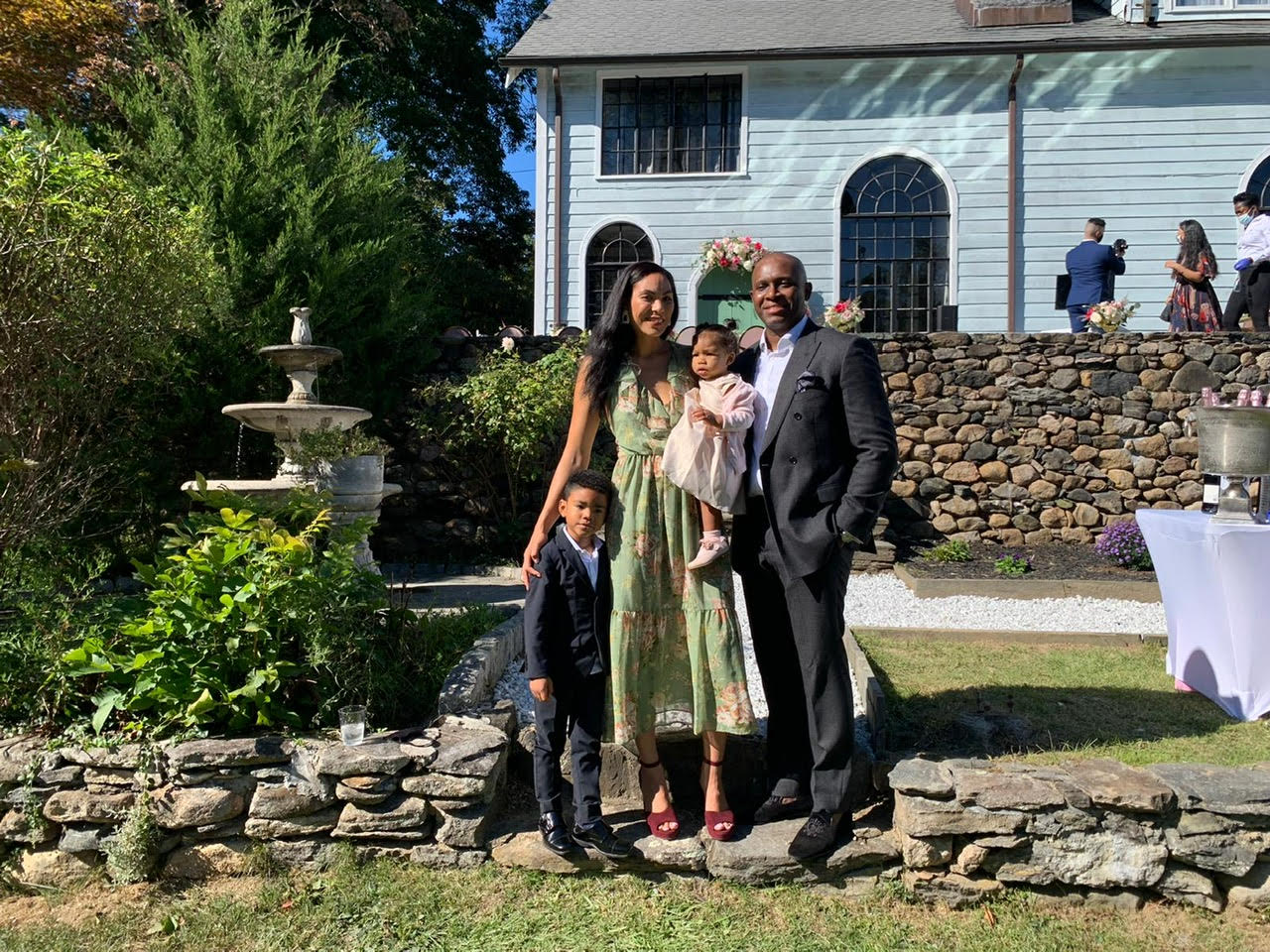 How many kids do you have and what are their ages?
I have two kids. My son Grant who is turning 5 this month and my daughter Sloane who is 10 months.
What are your favorite activities in Stamford?
Our favorite family activity is going downtown to eat. We are foodies.
Why did you decide to raise your family in Stamford?
We decided to raise our family in Stamford because we are closer to family and my husband grew up here. Plus, we love that we are in a diverse community.
Tell us about your career.
I grew up in the UK and moved back to New York in my mid 20's where I started working for a non-profit in advertising as an event coordinator. I moved on from there and started working as an events manager for Macy's Special Events. There I put on in-store fashion shows, shopping parties and created experiences for their best customers. Some examples of events I planned for Macy's are a Summer Fashion dinner party and fashion show in the flagship store of Herald Square for 50 of their best customers. I also created a pop-up shop and hosted welcome parties during fashion week, as well as many other seasonal events.
Tell us about your business and how it got started.
My business, Thirty4thStreet Productions, is an event production company that combines high-end event planning with live-streaming technology to bring people together during these complicated times of social distancing. When the pandemic hit and our Macy's events team was laid-off, I reconnected with my old coworkers to catch up. After chit-chatting for a while about missing our days of planning fabulous events together, the lightbulb went off and Thirty4thStreet Productions was born. We began the process in April and officially launched our website t4sproductions.com in July.
Where did you get the idea for your business?
We saw there was a need and a gap in the market. Celebrations were being cancelled but couples still wanted to get married even if it was a small ceremony with guests watching on zoom. Now it's the new normal and can be applied to so many different events like birthday parties, bridal showers and holiday office parties.
What do you love about your job?
For me the best part of my job is event day. Seeing all of the planning come together and run seamlessly. Also, the expressions on our clients faces, seeing how happy they are and being able to be a part of that happiness.
What is your number one tip for moms who want to start their own business?
My number one tip for a mom who wants to start a business is: you can do this! Find balance in your day and whatever works for you. Also, having an awesome team who can pick up the slack where you fall off is key. I wouldn't be able to do all this without the great partners that I have.
What's the best piece of advice you've gotten from another mom?
The best advice I've gotten from another mom is to get your kids into a routine for your own sanity. When you and the kids know what's coming next it makes life so much easier.