Fat Tuesday will be celebrated on Tuesday, February 25, this year! Mardi Gras is French for Fat Tuesday which is celebrated the day before Ash Wednesday. This marks the beginning of Lent, leading up to Easter. The day is called, Fat Tuesday because it's the last day of eating rich foods before Lent begins, considered to be "leaner days."
While we mainly think of the crazy parties for adults in New Orleans on Mardi Gras, there are several ways to make the day fun and exciting for the whole family, here at home!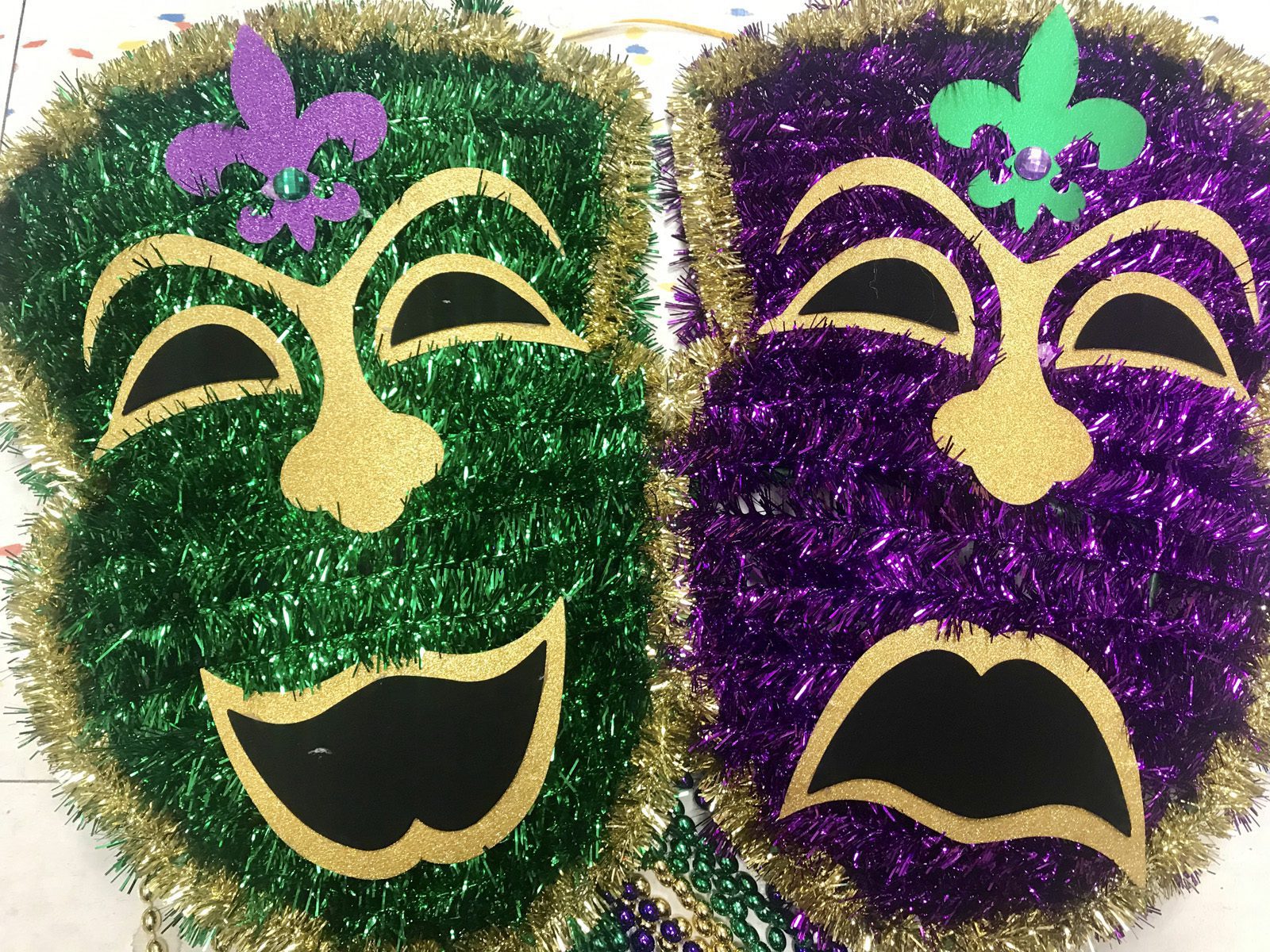 Art Smart – Make your own masks, drums, shakers, even a wearable float, and join the museum's first Carnival parade!
Stepping Stones
Tuesday, February 25 – Friday, February 28
noon
Your Majesty's Royal Crown
Camp Store, SoNo Collection
10:15 a.m. – 11 a.m.
Mardi Gras Masks
Camp Store, SoNo Collection
4:45 p.m. – 5:30 p.m.
Mardi Gras isn't complete without a great mask! So have the kids make their own out of paper plates. happy hooligans has DIY instructions here!
This idea from MomDot is a fun sensory activity that's colorful, festive and easy to make! Check out the instructions here!
These Mardi Gras cookies from Mom Loves Baking are really easy and best of all, you can get the kids involved in decorating them! Check out the recipe here!
The King Cake is another Mardi Gras essential. Southern Bite has a quick and easy recipe that will get everyone in the spirit! The recipe is available here!
Want to order a Kings Cake? DiMare Pastry is accepting orders!
I love any excuse to decorate or throw a party! Check out The Stamford Moms Amazon Storefront for some awesome Mardi Gras decorations and accessories for the kids!
(This post may contain affiliate links, which means I may receive a commission if you click on a link and purchase something.)